The story behind "Global Recession: Market economy at work in Cuzco, Peru"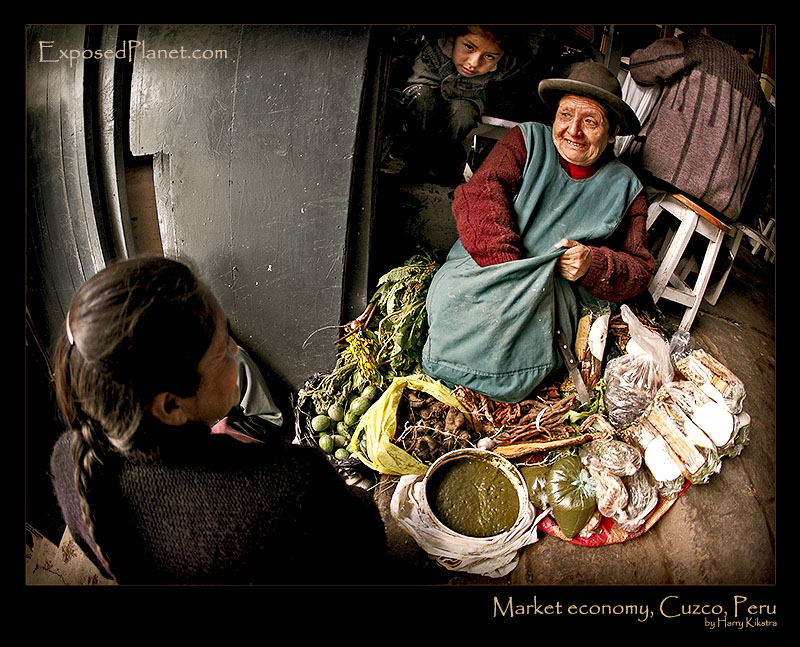 Global recession? Somehow I do not think that this woman that sells her goods at the corner of the market, will worry too much about the Dow Jones drop or the 50 billion that a guy named Madoff took from financially blind investors.
She just sells her groceries and spices, not even able to pay for an official spot on the market.
While the world seems to collapse if you read all the reports, the underlying real world just continues..
(: click the link or share using the buttons.)